Calling all Spider-Man fans! Are you excited about the release of The Amazing Spider-Man? I sure am! I didn't get a chance to see the movie when it was in theaters, so I can't wait to watch this movie on DVD or Blu-ray. Take a minute to enjoy this clip of The Amazing Spider-Man:
Just last night, I was introduced to the awesomeness that is Vudu.com. This service is so great because it allows us to watch the full-length movie on our computers or other electronic devices before the official release date of November 9th! A hard copy of the discs will also be sent in the mail ahead of the release date, so you can make your friends jealous. 🙂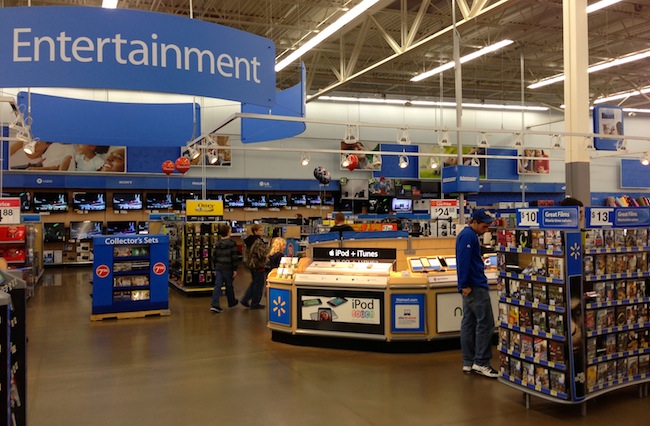 Once I arrived at my local Walmart, I went straight to the back of the store, towards the entertainment section. This is where I found the exclusive pre-order packages on DVD or Blu-ray.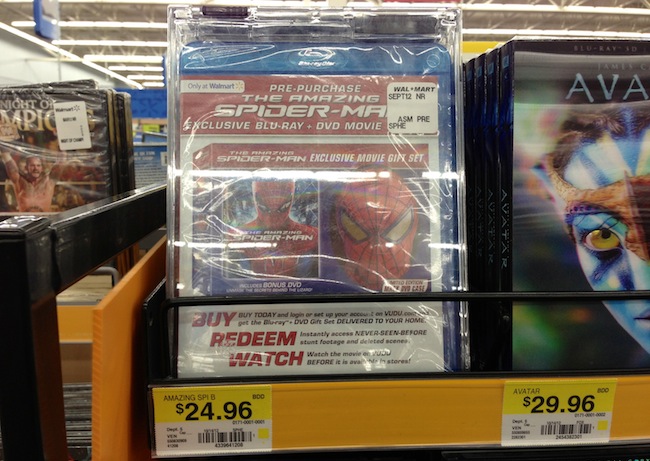 I didn't spot the pre-order copy of The Amazing Spider-Man right away in my store, so I asked a store associate for help. He knew exactly what I was talking about and led me right to the spot on the shelf. I grabbed a copy, checked out, and drove home.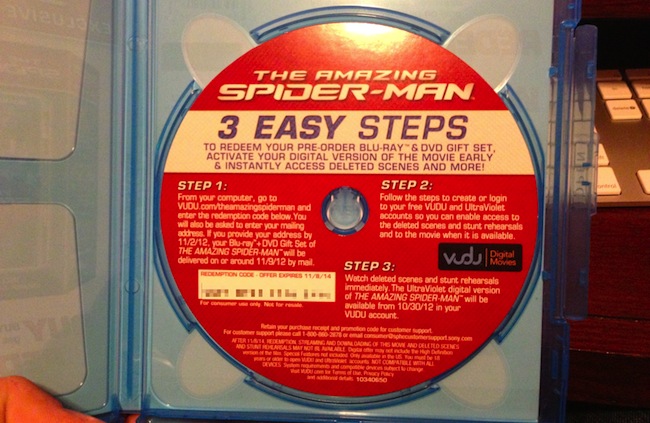 When I returned home, I immediately opened the packaging and found an instruction card inside, cleverly shaped like a DVD or Blu-ray disc. Following the instructions on the card, I went to Vudu.com to register for a Vudu and Ultra Violet account. It was very quick and simple to get all set up.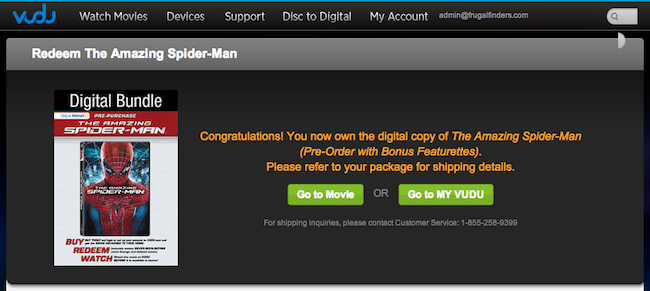 Within minutes, I was notified that I am now the proud owner of a digital copy of The Amazing Spider-Man. I was also prompted to enter my mailing address, and a copy will be delivered right to my front door towards the end of the month. As an added bonus, for signing up for a Vudu.com account, I was awarded a free movie! Yay!
Although I will not be able to see the movie for a couple of weeks, I was able to watch the featurettes. There were some deleted scenes and stunt rehearsals included that were very fun to watch. I can't wait to be able to watch the full movie!
For more information about The Amazing Spider-Man, make sure to follow their Facebook and Twitter pages.
Are you a fan of the Spider-Man movies? Are you going to pre-order The Amazing Spider-Man on DVD or Blu-ray from Walmart? Let me know in the comments!
I am a member of the Collective Bias™ Social Fabric© Community. This shop has been compensated as part of a social shopper insights study for Collective Bias™ and Sony Pictures Home Entertainment. #CBias #SocialFabric #SpiderManWMT