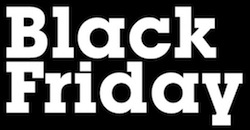 This Black Friday, you can be more prepared than ever before, thanks to some amazing new features on Frugal Finders!
My favorite new feature is the searchable Black Friday deals database! This will help you find the best price on the items on your list. Just type an item into the search box, and you can see what stores have it on sale. You can then sort the database by price to see who has it the cheapest!
Second is the Black Friday coupon code database. You can find all your online coupon codes through a simple search in the database. Make sure you check the database before purchasing anything online this Black Friday!
And last but certainly not least, if you're looking for a place to find the most popular Black Friday ad scans and deals, check out this Black Friday page. You can see my post, the full ad scan, and it will also show what time the store opens.