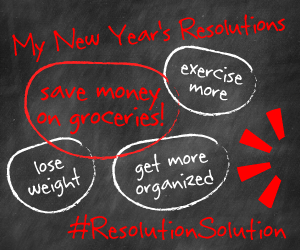 Grocery stores and manufacturers work hard to push out their best sale prices to you on a weekly basis through their store circulars. If you follow along closely, you'll notice that most products operate on an 8-12 week sales cycle.
You'll also find that "product families" all go on sale at the same time, for example all the P&G products will be discounted the same weeks, and will return to their regular prices for a few weeks, then go back on sale together.
Favado helps by showing you when your favorite products go on sale, so that you can purchase them when they are on sale and not have to pay full price in between sales cycles. Over time, you'll learn how much to purchase to last you until the next sale.
Plus, don't forget to enter for a chance to win a $50 Visa gift card from Frugal Finders and Favado!
---
What is Favado? Favado is a mobile savings app that helps shoppers save money by notifying them when their favorite items are on sale. The best part: it's completely FREE!
Favado uses information from money saving experts (including me!) who hand select sales and coupons to help you find the best deals. By using Favado, you can save up to 70% on your groceries! Just think of the ways you could use that extra money.
Read more about the Favado App for iOS and Android and discover it's great features.