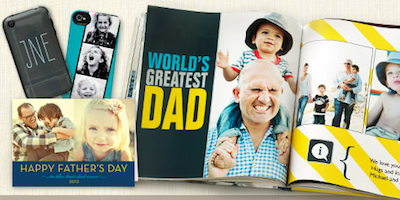 Wow! Shutterfly has released a very rare coupon code for $10 off a purchase of $10 or more! Just use code SHARE10 at checkout. This should make for some great deals, so let us know what you find! This code is valid through 6/10 only, so you'll want to get your order in soon.
Here's an idea on a wall calendar:
Head over to Shutterfly and create a 12 month wall calendar. These are regularly priced at $21.99, but they're on sale 50% off, so the price will be $11.
Enter code SHARE10 at checkout.
Your total will be $1 + $5.99 for shipping for a custom wall calendar shipped right to your door!
Thanks Kansas City Mamas!
Coupons procured by Savings.com