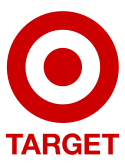 There are lots of new Target coupons available this morning! These are all Target store coupons, so you can stack them with manufacturer's for more savings.
EXPIRE MARCH 31, 2012
$0.75/1 Wrigley's 5 gum 3-pk.
$1/1 Gud hair care (Shampoo or Conditioner)
$1/1 Güd Hair lotion or body butter ETS
$1/1 Güd hand care item (Cream or Wash) ETS
$1/1 Güd Body Wash or Body Mist
$2/1 L'Oreal Sublime Sun or Sublime Bronze skin care
$1/1 Allegra Allergy Relief Item
$2/1/1 Claritin adult allergy relief item 10-ct.+
$2/1 Claritin children's allergy relief item 10-ct.+
$3/1 Zyrtec allergy relief item 12-ct.+
$1/2 Lean Cuisine frozen entrees
$1/1 Bioré skin care item ETS
$1/2 ZonePerfect Perfectly Simple bars 5-pk.
$1/1 Shout Color Catcher laundry care
$1/1 Shout stain remover wipes 12-ct
$1/2 Scrubbing Bubbles cleaning items ETS
B10G1 FREE Cesar wet dog food 3.5-oz.
B1G1: FREE Cesar Softies Treats 6.7-oz. wyb Cesar Wet Food 12-pk
EXPIRE APRIL 3, 2012
$0.75/1 Tums Cool Mint Freshers 25- or 50-ct.
$1/2 Kellogg's Nutri-Grain bars multipacks
EXPIRE APRIL 7, 2012
B3G1: FREE Keebler Fudge Shoppe Jumbo Sticks wyb 3 select Crackers
*Keebler Townhouse, Cheez-It or Club Cracker 9.5 oz or Larger
$1/3 Kellogg's Select cereals (Excludes Single Serve)
*Kellogg's Raisin Bran Cinnamon Almond, Crunch Nut, Frosted Flakes
Thanks Totally Target!