Keep a lookout for Duracell Batteries that have been clearanced. Certain AA and AAA 16 packs have been found marked down 50% off to $4.98. One type of package also has $10 in P&G coupons inside. There are a few coupons out if you want to bring them with you just in case you are able to find the same:
$1/1 Duracell Batteries, 8 count or larger – 2/21 RP
$1/1 Duracell Batteries, 8 count or larget (Target coupon) – 2/21 RP
$0.50/1; $1/1 Duracell CopperTop 6 pack + AA or AAA, 2/7 P&G
Also, keep your eyes open for $1/1 peelies too! There are 2 different kinds: Target store peelies and manufacturer's peelies.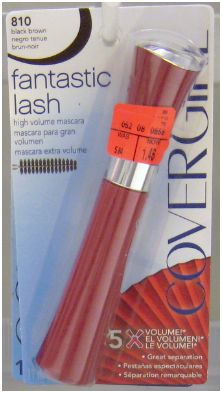 I have heard there is a ton of clearance going on in the makeup section at Target in several brands! Here's a quick round up of the latest coupons available:
$2/1 L'Oreal Paris Eye Product (register or log in)
$1/1 L'Oreal Paris Cosmetic Item, 2/21 or 3/7 RP
$1/1; $2.50/2 Cover Girl product, 2/7 P&G
-$1/1 Covergirl Product, 3/7 P&G
$1/1 Maybelline New York Lipcolor, 2/7 RP
$1/1 Physicians Formula, 2/28 SS
*Please keep in mind not all Targets clearance the same items at the same time for the same price, but I hope you find some great deals!
LA Looks Sport Gel 20 oz Bottle, on price cut for $1.45 (until 3/27)
Use the $1/1 L.A. Looks Product, 20oz. or 26 oz coupon from the 3/7 SS
Final cost: $0.45
Thanks, Totally Target!