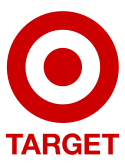 Some important changes were made in the Target coupon policy recently, so if you have a copy in your binder or elsewhere, it's time to throw it away and print a new copy. There are four new parts to the coupon policy, explained below.
Limit of 4 identical coupons per household per day (unless otherwise noted on coupon)
The maximum number of coupons you can use per day is four of the same coupon, unless it limits you to two like coupons per transaction, like the Unilever coupons.
Returns of items purchased using manufacturer coupons may receive coupon value returned in the form of a Target GiftCard
As an example, if you purchase a Schick razor for $9.49 and use a $4 coupon and decide to return it, you'll get back $5.49 in the original form of payment, and a $4 Target gift card for the coupon value.
We reserve the right to accept, refuse or limit the use of any coupon
This means that what one Target thinks is acceptable, another Target may refuse or limit you.
We do not accept Canadian coupons in our US stores
Head over to the Target site and print a new copy of the coupon policy right now!