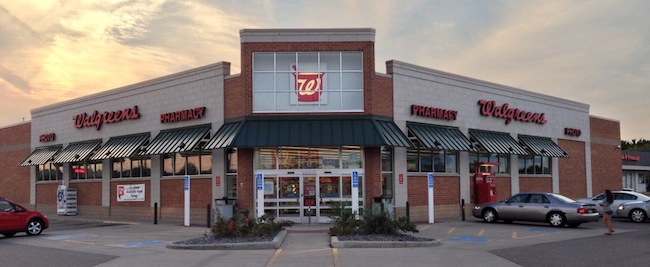 Here are the best Walgreens deals and coupon matchups for the week! Get FREE Stress Relief Gum, Energyxcentric, Estroven, Fit Smart, and more great deals this week. Don't forget that you'll need your Balance Rewards card to get sale prices, use in-store coupons, and earn bonus points.
Walgreens Shopping Resources:
Check out these sales and coupons on your phone! Download the Favado app to your smartphone today.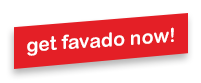 Walgreens Balance Rewards
Spend $25 or more 1/12 – 1/14 only, Get 5000 Points (=$5.00)
Valid with In-Ad coupon 1/12 – 1/14 only
Walgreens Register Rewards
Buy any 3 Participating Dental Care Products, Get $4 Register Reward
Oral-B Complete Toothbrush – $3.00
3/$9 ($3.19 Each)
$0.75/1 Oral-B Pulsar, 3D White, Pro-Health, or Complete Toothbrush or (2) Indicator or Cavity Defense Toothbrushes; Excludes Trial and Travel Size; Limit of 4 Like Coupons Per Household Per Day – 12-29-13 PG – Manufacturer – (exp. 01/31/14)

$1.00/1 Oral-B Pulsar, 3D White, Pro-Health, or Complete Toothbrush or (2) Indicator or Cavity Defense Toothbrushes; Excludes Trial and Travel Size; Limit of 4 Like Coupons Per Household Per Day – 12-29-13 PG – Manufacturer – (exp. 01/31/14)
Out-of-Pocket Price: $2.00
Final Price: $0.67
Buy 3, Use (3) $1/1 coupons; Includes $4 Register Reward
Scope Dual Blast Mouthwash, 25.4 oz – $3.00
3/$9 ($3.19 Each)
Out-of-Pocket Price: $1.67
Final Price: $0.33
Buy 3, Use (1) B1G1 coupon and (1) $1/1 coupon; Includes $4 Register Reward
Scope Outlast Mouthwash, 25.4 oz – $3.00
3/$9 ($3.19 Each)
Out-of-Pocket Price: $1.67
Final Price: $0.33
Buy 3, Use (1) B1G1 coupon and (1) $1/1 coupon; Includes $4 Register Reward
Buy any Participating Energyxcentric, Get $8 Register Reward
Energyxcentric 8 Hours of Energy, 30 ct – $8.00
Out-of-Pocket Price: $8.00
Final Price: Free
Buy 1; Includes $8 Register Reward
Buy any Participating Estroven Product, Get $10 Register Reward
Estroven Mood and Memory Supplement, 30 ct – $10.00
Out-of-Pocket Price: $10.00
Final Price: Free
Buy 1; Includes $10 Register Reward
Buy any Participating Fit Smart Simply Slim Product, Get $10 Register Reward
Fit Smart Simply Slim Supplement, 60 ct – $10.00
Out-of-Pocket Price: $10.00
Final Price: Free
Buy 1; Includes $10 Register Reward
Buy any Participating Rescue Natural Stress Relief Gum, Get $4.99 Register Reward
Rescue Natural Stress Relief Gum, 17 pc – $4.99
Out-of-Pocket Price: $4.99
Final Price: Free
Buy 1; Includes $4.99 Register Reward
Canned Goods & Soups
Lindsay Olives, 5 or 6 oz – $0.99
With Walgreens In-ad Coupon; Limit 4
Final Price: $0.49
Buy 2, Use (1) $1/2 coupon and Walgreens In-Ad Coupon
Home Supplies
Niagara Spray Starch, 20 oz – $2.19 – B1G1
$2.00/2 Fab, Dynamo, Ajax Laundry Detergent, Final Touch, Niagara or Rit Dye Products – 1-5-14 SS – Manufacturer – (exp. 02/28/14)
Final Price: $0.10
Buy 2; Use $2.00/2 Coupon; Includes B1G1 Savings
Personal Care
Purell Hand Sanitizer, 8 oz – $2.99
Final Price: Free
Buy 1, Use (1) $2.00/1 Hopster Boosted Coupon and $1.00/1 Walgreens IVC Coupon