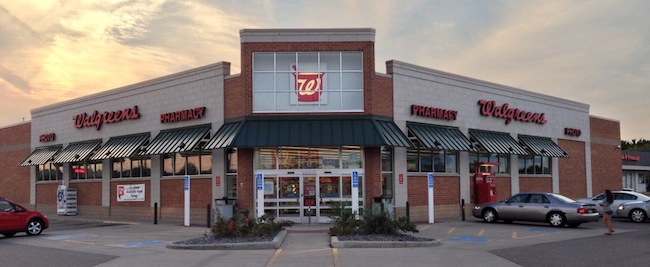 Here are the best Walgreens deals and coupon matchups through 11/27! Walgreens is having a pre-Black Friday sale, and some of their Black Friday deals are starting this Sunday.
Don't forget that you'll need your Balance Rewards card to get sale prices, use in-store coupons, and earn bonus points.
Check these sales and coupons out on your phone! Download the Favado app to your smartphone today.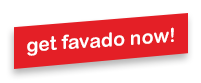 Walgreens Shopping Resources:
Walgreens Register Rewards
Buy any Participating Gelusil, Get $3 Register Reward
Out-of-Pocket Price: $1.00
Final Price: Free
Buy 1; Use (1) $2/1 coupon; Includes $3 Register Reward
Buy any Participating Schiff Product, Get $8 Register Reward
Schiff Digestive Advantage Gas Defense Formula, 32 ct – $8.00
Out-of-Pocket Price: $8.00
Final Price: Free
Buy 1; Use (1) $1/1 coupon; Includes $8 Register Reward
Buy any Participating Swisse Product, Get $10 Register Reward
Includes: Men's and Women's
$5.00/1 Swisse Product, Any – 11-24-13 SS – Manufacturer – (exp. 02/01/14)
Out-of-Pocket Price: $5.00
Final Price: Free
Buy 1; Use (1) $5/1 coupon; Includes $10 Register Reward
Buy any Participating Zim's Product, Get $5 Register Reward
Zim's Arnica Max Gel, 3 oz – $7.00
$2.00/1 Zim's Product, Any – 11-24-13 SS – Manufacturer – (exp. 01/01/14)
Out-of-Pocket Price: $5.00
Final Price: Free
Buy 1; Use (1) $2/1 coupon; Includes $5 Register Reward
Zim's Max-Freeze, 3 or 4 oz – $7.00
$2.00/1 Zim's Product, Any – 11-24-13 SS – Manufacturer – (exp. 01/01/14)
Out-of-Pocket Price: $5.00
Final Price: Free
Buy 1; Use (1) $2/1 coupon; Includes $5 Register Reward
Buy any Participtaing Scope, Get $2 Register Reward
Scope Outlast Mouthwash, 25.4 oz – $3.00
Out-of-Pocket Price: $1.50
Final Price: Free
Buy 1; Use (1) $1.50/1 coupon; Includes $2 Register Reward
Buy any participating Tums, Get $4.50 Register Reward
Tums Freshers, 50 ct – $4.50
Includes: Spearmint and Cool Mint
Out-of-Pocket Price: $3.50
Final Price: Free
Buy 1; Use (1) $1/1 coupon; Includes $4.50 Register Reward
Dairy
Butterball Turkey Bacon, 6 oz – $0.99
Final Price: Free
Buy 1; Use (1) $1/1 Coupon