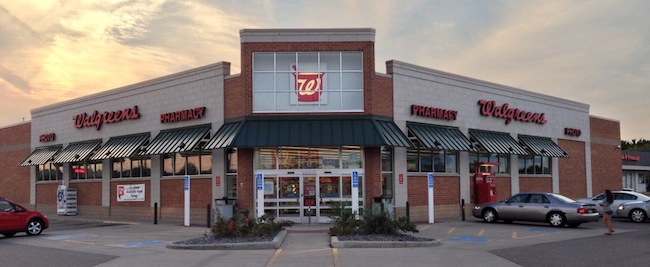 Here are the best Walgreens deals and coupon matchups for the week! Grab FREE Almay makeup remover, FREE toothpaste, and more great deals this week.
Don't forget that you'll need your Balance Rewards card to get sale prices, use in-store coupons, and earn bonus points.
Walgreens Shopping Resources:
Check out these sales and coupons on your phone! Download the Favado app to your smartphone today.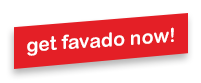 Walgreens Balance Rewards
Buy any 2 Glade Products, Get 1000 Points (=$1.00)
Glade Decor Scents Holder – $3.50
2/$7 ($3.19 Each)
Out-of-Pocket Price: $1.75
Final Price: $1.25
Buy 2, Use (1) B1G1 Coupon; Includes 1000 Points (=$1.00)
Walgreens Register Rewards
Buy any participating Gillette Fusion Proglide, Get $2 Register Reward
Gillette Fusion Proglide Razor System – $9.99
$3.00/1 Gillette Fusion ProGlide Razor, Any (Excludes Trial/Travel Size; Limit Of 4 Like Coupons Per Household Per Day) – 11-10-13 RP – Manufacturer – (exp. 01/01/14)

$3.00/1 Gillette Fusion ProGlide Razor, Any (Excludes Trial/Travel Size; Limit Of 4 Like Coupons Per Household Per Day) – 12-15-13 RP – Manufacturer – (exp. 02/01/14)

$3.00/1 Gillette Razor, Any (Excludes Disposables & Trial/Travel Size; Limit Of 4 Like Coupons Per Household Per Day) – Manufacturer – (exp. 02/01/14)
Out-of-Pocket Price: $6.99
Final Price: $4.99
Buy 1, Use (1) $3/1 coupon; Includes $2 Register Reward
Meat, Poultry & Fish
Butterball Bacon, 6 oz – $0.99
Final Price: Free
Canned Goods & Soups
Campbell's Cream of Chicken, 10.75 oz – $0.69
(Limit 6; Walgreens In-Ad Coupon) Expires 12/21/13
$0.40/4 Campbell's Condensed Soups, Any – 11-03-13 SS – Manufacturer – (exp. 01/16/14)

$1.00/6 Campbell's Condensed Soups, Any – 11-03-13 SS – Manufacturer – (exp. 01/16/14)
Final Price: $0.49
Campbell's Cream of Mushroom Soup, 10.75 oz – $0.69
(Limit 4; Walgreens In-Ad Coupon) Expires 12/21/13
$0.40/4 Campbell's Condensed Soups, Any – 11-03-13 SS – Manufacturer – (exp. 01/16/14)

$1.00/6 Campbell's Condensed Soups, Any – 11-03-13 SS – Manufacturer – (exp. 01/16/14)
Final Price: $0.49
Swanson Chicken Broth, 14.5 oz – $0.59
(Limit 6; Walgreens In-Ad Coupon) Expires 12/21/13
$0.40/5 Swanson Broth, Any Cans – 11-03-13 SS – Manufacturer – (exp. 01/16/14)

$1.00/5 Swanson Broth, Any Cans – 11-03-13 SS – Manufacturer – (exp. 01/16/14)
Final Price: $0.34
Buy 4, Use (1) $1/4 coupon
Grains, Pasta & Sides
Betty Crocker Au Gratin Potatoes, 4.7 oz – $0.99
(Limit 4; Walgreens In-Ad Coupon) Expires 12/21/13
Final Price: $0.74
Buy 2, Use (1) $0.50/2 coupon
Breakfast & Cereal
Quaker Cereal, 13 – 14.5 oz – $1.99
$1.00/1 Quaker Real Medleys Cold Cereal Or Bars, Any (1) Or Real Medleys Oatmeal + Cups, Any – 12-08-13 RP – Manufacturer – (exp. 02/01/14)
Final Price: $0.99
Dairy
Chobani Greek Yogurt, 6 oz – $1.00
5/$5 ($1.29 Each)
Final Price: $0.70
Baby Food & Care
Pampers Jumbo Pack Diapers – $9.49
$2.00/2 Pampers Diapers Or Pants, Any (1) And (1) Dreft Detergent, Any (Excludes Trial/Travel Size; Limit Of 4 Like Coupons Per Household Per Day) – 11-24-13 RP – Manufacturer – (exp. 01/01/14)

$2.00/2 Pampers Jumbo Diapers, any (Walgreens Coupon) – American Baby, October 2013 – Manufacturer – (exp. 02/01/14)
Out-of-Pocket Price: $7.99
Final Price: $6.49
Buy 1, Use (1) $1.50/1 coupon; Includes $1.50 Walgreens IVC Coupon