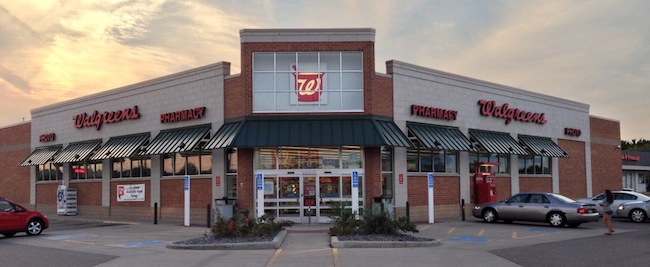 Here are the best Walgreens deals and coupon matchups for the week of 1/5/14 – 1/11/14! This week, you can get a variety of health care items for FREE after Register Rewards or Balance Rewards points.
Don't forget that you'll need your Balance Rewards card to get sale prices, use in-store coupons, and earn bonus points.
Walgreens Shopping Resources:
Check out these sales and coupons on your phone! Download the Favado app to your smartphone today.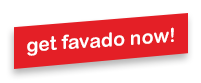 Walgreens Balance Rewards
Buy any 4 Participating Carmex Lip Care, Get 1000 Points (=$1.00)
Carmex Lip Care, 0.15 – 0.35 oz – $1.00
4/$4 ($1.59 Each)
Out-of-Pocket Price: $0.50
Final Price: $0.25
Buy 4; Use (2) $1/2 Coupons; Includes 1000 Points (=$1.00)
Buy any Participating Bayer Contour Monitor, Get 10000 points (=$10.00)
Bayer Contour Next Blood Glucose Monitor – $10.00
$5/1 Bayer Contour Meter (Walgreens Diabetes Care Coupon Booklet)
Includes: Original and EZ
Out-of-Pocket Price: $5.00
Final Price: Free
Buy 1; Includes 10000 Points (=$10.00)
Buy any Participating Pedia Care Products, Get 5000 points (=$5.00)
Pedia Care Cold, 2 or 4 oz; 6 or 7 pk – $6.99
$1.00/1 Pedia Care Product – 1-5-14 SS – Manufacturer – (exp. 07/06/14)

$1.00/1 Pedia Care Product, Any – 11-03-13 SS – Manufacturer – (exp. 03/01/14)

$1.00/1 PediaCare Product, Any – 12-08-13 SS – Manufacturer – (exp. 06/09/14)

$1.00/1 Pediacare Product (Manuf. Coupon Reedem at Walgreens) – Walgreens Pediatric Care Booklet – Store – (exp. 09/02/14)
Out-of-Pocket Price: $4.99
Final Price: Free
Buy 1; Use (1) $2/1 Coupon; Includes 5000 Points (=$5.00)
Pedia Care Flu, 2 or 4 oz; 6 or 7 pk – $6.99
$1.00/1 Pedia Care Product – 1-5-14 SS – Manufacturer – (exp. 07/06/14)

$1.00/1 Pedia Care Product, Any – 11-03-13 SS – Manufacturer – (exp. 03/01/14)

$1.00/1 PediaCare Product, Any – 12-08-13 SS – Manufacturer – (exp. 06/09/14)

$1.00/1 Pediacare Product (Manuf. Coupon Reedem at Walgreens) – Walgreens Pediatric Care Booklet – Store – (exp. 09/02/14)
Out-of-Pocket Price: $4.99
Final Price: Free
Buy 1; Use (1) $2/1 Coupon; Includes 5000 Points (=$5.00)
Walgreens Register Rewards
Buy any Participating Azo Product, Get $6 Register Reward
Azo Cranberry Supplement, 50 ct – $6.00
Out-of-Pocket Price: $6.00
Final Price: Free
Buy 1; Includes $6 Register Reward
Buy any Participating I Cool+D, Get $10 Register Reward
I Cool+D Menopause Relief, 45 ct – $10.00
Out-of-Pocket Price: $10.00
Final Price: Free
Buy 1; Includes $10 Register Reward
Buy any Participating Colgate Products, Get $1.50 Register Reward
Colgate Clean Toothpaste, 4.2 or 6 oz – $2.99
$0.50/1 Colgate Toothpaste, 4 oz or Larger – 1-5-14 SS – Manufacturer – (exp. 01/18/14)
Out-of-Pocket Price: $2.49
Final Price: $0.99
Buy 1; Use (1) $0.50/1 coupon; Includes $1.50 Register Reward
Buy any Participating Gillette Razor System, Get $2 Register Reward
Gillette Fusion Proglide Razor System – $9.99
$3.00/1 Gillette Fusion ProGlide Razor, Any (Excludes Trial/Travel Size; Limit Of 4 Like Coupons Per Household Per Day) – 12-15-13 RP – Manufacturer – (exp. 02/01/14)

$3.00/1 Gillette Fusion ProGlide Razor; Excludes Trial and Travel Size; Limit of 4 Like Coupons Per Household Per Day – 12-29-13 PG – Manufacturer – (exp. 01/31/14)

$3.00/1 Gillette Razor, Any (Excludes Disposables & Trial/Travel Size; Limit Of 4 Like Coupons Per Household Per Day) – 12-15-13 RP – Manufacturer – (exp. 02/01/14)
Out-of-Pocket Price: $6.99
Final Price: $4.99
Buy 1; Use (1) $3/1 coupon; Includes $2 Register Reward
Gillette Venus Razor System – $9.99
$3.00/1 Gillette Razor, Any (Excludes Disposables & Trial/Travel Size; Limit Of 4 Like Coupons Per Household Per Day) – 12-15-13 RP – Manufacturer – (exp. 02/01/14)

$3.00/1 Venus Razor; Excludes Disposables; Excludes Trial and Travel Size; Limit of 4 Like Coupons Per Household Per Day – 12-29-13 PG – Manufacturer – (exp. 01/31/14)
Out-of-Pocket Price: $6.99
Final Price: $4.99
Buy 1; Use (1) $3/1 coupon; Includes $2 Register Reward
Buy any Participating Scunci Products, Get $2 Register Reward
Scunci No Damage Elastics, 27 pk – $2.99
Out-of-Pocket Price: $2.99
Final Price: $0.99
Buy 1; Includes $2 Register Reward
Meat, Poultry & Fish
Butterball Turkey Bacon, 6 oz – $0.99
Out-of-Pocket Price: $0.00
Buy 1; Use (1) $1/1 coupon