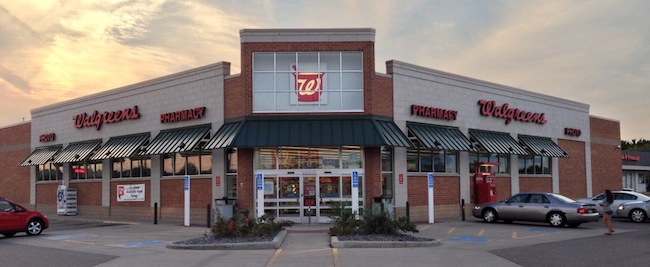 Here are the Walgreens back to school deals for the week of 8/10 – 8/16! Check the back to school section for more back to school deals.
Don't forget that you'll need your Balance Rewards card to get sale prices, use in-store coupons, and earn bonus points.
Walgreens Shopping Resources:
Check out these sales and coupons on your phone! Download the Favado app to your smartphone and start saving today.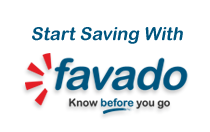 Walgreens Balance Rewards
* Get 5000 Points When You Spend $25 or More.
Walgreens Points Booster Coupon – Valid 8/10 – 8/12; Must use In-ad Coupon
Personal Care
Purell Hand Sanitizer, Liquid 1 or 2 oz or Wipes, 15 pk – $1.33
3/$4.00 (or $1.49 Each)
$1.00/2 Purell Products – 7-27-14 SS – (exp. 09/21/14)
Final Price: $0.83
Buy 4; Use (2) $1/2 Coupons
Office Supplies
Wexford Highlighter or Scissors; Mix & Match
Wexford Highlighter – $0.39 Coupon Price
$0.39 Coupon Price Wexford Highlighter OR Wexford Scissors, 5 in (Store Coupon); Limit 3 – Walgreens In Ad Coupon (Valid from 8/10/14) – (exp. 08/16/14)
Final Price: $0.39
Wexford Scissors, 5 in – $0.39 Coupon Price
$0.39 Coupon Price Wexford Highlighter OR Wexford Scissors, 5 in (Store Coupon); Limit 3 – Walgreens In Ad Coupon (Valid from 8/10/14) – (exp. 08/16/14)
Final Price: $0.39
Wexford Pencils or Compass; Mix & Match
Wexford Compass – $0.39 Coupon Price
$0.39 Coupon Price Wexford No. 2 Pencils, 8 pk OR Wexford Compass (Store Coupon); Limit 3 – Walgreens In Ad Coupon (Valid from 8/10/14) – (exp. 08/16/14)
Final Price: $0.39
Wexford No. 2 Pencils, 8 pk – $0.39 Coupon Price
$0.39 Coupon Price Wexford No. 2 Pencils, 8 pk OR Wexford Compass (Store Coupon); Limit 3 – Walgreens In Ad Coupon (Valid from 8/10/14) – (exp. 08/16/14)
Final Price: $0.39
Wexford Pencils or Page Markers; Mix & Match
Wexford Mechanical Pencils, 3 pk – $0.39 Coupon Price
$0.39 Coupon Price Wexford Mechanical Pencils, 3 pk OR Wexford Sticky Page Markers, 280 pk (Store Coupon); Limit 3 – Walgreens In Ad Coupon (Valid from 8/10/14) – (exp. 08/16/14)
Final Price: $0.39
Wexford Sticky Page Markers, 280 pk – $0.39 Coupon Price
$0.39 Coupon Price Wexford Mechanical Pencils, 3 pk OR Wexford Sticky Page Markers, 280 pk (Store Coupon); Limit 3 – Walgreens In Ad Coupon (Valid from 8/10/14) – (exp. 08/16/14)
Final Price: $0.39
Wexford Ruler or Folder; Mix & Match
Wexford 2-Pocket Paper Folder – $0.14
7/$1 ($0.19 Each)
Wexford Wooden Ruler, 12 in – $0.14
7/$1 ($0.19 Each)
Elmer's Glue Sticks, 2 pk – $0.49
Elmer's School Glue, 4 oz – $0.49
Fiskars Safety-Edge Scissors or Sharpener – $0.99
Master Lock Speed Dial Padlock – $7.99
Shatterproof Ruler – $0.39 Coupon Price
$0.39 Coupon Price Slider Pencil Case or Shatterproof Ruler (Store Coupon); Limit 3 – Walgreens In Ad Coupon (Valid from 8/10/14) – (exp. 08/16/14)
Final Price: $0.39
Stretchable Book Cover – $0.99
Wexford 1-Subject Poly Notebook, 70 Sheets – $0.69 Coupon Price
$0.69 Coupon Price Wexford 1-Subject Poly Notebook, 70 sheets or Glue Stick, 3 pk (Store Coupon); Limit 3 – Walgreens In Ad Coupon (Valid from 8/10/14) – (exp. 08/16/14)
Final Price: $0.69
Wexford Carry All Case – $0.49 Coupon Price
$0.49 Coupon Price Wexford Carry All Case or Plastic Protractor, 6 in (Store Coupon); Limit 3 – Walgreens In Ad Coupon (Valid from 8/10/14) – (exp. 08/16/14)
Final Price: $0.49
Wexford Glue Stick, 3 pk – $0.69 Coupon Price
$0.69 Coupon Price Wexford 1-Subject Poly Notebook, 70 sheets or Glue Stick, 3 pk (Store Coupon); Limit 3 – Walgreens In Ad Coupon (Valid from 8/10/14) – (exp. 08/16/14)
Final Price: $0.69
Wexford Index Card Case – $0.49 Coupon Price
$0.49 Coupon Price Wexford Index Card Case or Index Cards, 4 x 6 in, 100 pk (Store Coupon); Limit 3 – Walgreens In Ad Coupon (Valid from 8/10/14) – (exp. 08/16/14)
Final Price: $0.49
Wexford Index Cards, 4 x 6 in, 100 pk – $0.49 Coupon Price
$0.49 Coupon Price Wexford Index Card Case or Index Cards, 4 x 6 in, 100 pk (Store Coupon); Limit 3 – Walgreens In Ad Coupon (Valid from 8/10/14) – (exp. 08/16/14)
Final Price: $0.49
Wexford Plastic Protractor, 6 in – $0.49 Coupon Price
$0.49 Coupon Price Wexford Carry All Case or Plastic Protractor, 6 in (Store Coupon); Limit 3 – Walgreens In Ad Coupon (Valid from 8/10/14) – (exp. 08/16/14)
Final Price: $0.49
Wexford Slider Pencil Case – $0.39 Coupon Price
$0.39 Coupon Price Slider Pencil Case or Shatterproof Ruler (Store Coupon); Limit 3 – Walgreens In Ad Coupon (Valid from 8/10/14) – (exp. 08/16/14)
Final Price: $0.39
Backpacks & Lunchboxes
Backpacks or Totes – B1G1
Reg. $10.99 and higherIncludes: Select varieties
Lunch Boxes, Bags, Totes or Containers – $9.99
Includes: Select varieites
Organization School Supplies
Wexford Sheet Protectors, 50 pk – $0.99
Locker Accessories – B1G1
Includes: Dry Erase Board, Shelf, Mirror, Utility Cup, Document Clips 4 pk
Includes: Select varieties
$1.00/2 Mead Five Star Product – 8-3-14 SS – (exp. 09/30/14)

$2.00/1 Mead Five Star Binder – 8-3-14 SS – (exp. 09/30/14)
Wexford 5 Tab Dividers, Multicolor – $0.49 Coupon Price
$0.49 Coupon Price Wexford 5 Tab Dividers, Multicolor (Store Coupon); Limit 3 – Walgreens In Ad Coupon (Valid from 8/10/14) – (exp. 08/16/14)
Final Price: $0.49
Wexford Binder, 1 in – $0.99
Wexford Binders, 1 in – $1.99
Wexford Legal Pads, 2 or 3 pk – $0.99
Wexford Steno Book, 2 or 3 pk – $0.99
Wexford Writing Tablet, 2 or 3 pk – $0.99
Paper School Supplies
Mead products; Mix & Match
Mead Composition Books – B1G1 50% OFF
Mead Notebooks – B1G1 50% OFF
$1.00/2 Mead Five Star Product – 8-3-14 SS – (exp. 09/30/14)
Mead Portfolios – B1G1 50% OFF
Wexford Filler Paper or Composition; Mix & Match
Wexford Filler Paper, 130 sheets – $0.79 Coupon Price
$0.79 Coupon Price Wexford Filler Paper, 130 sheets OR Wexford Poly Composition Notebook, 100 sheets (Store Coupon); Limit 3 – Walgreens In Ad Coupon (Valid from 8/10/14) – (exp. 08/16/14)
Final Price: $0.79
Wexford Composition Book, 100 sheets – $0.79 Coupon Price
$0.79 Coupon Price Wexford Filler Paper, 130 sheets OR Wexford Poly Composition Notebook, 100 sheets (Store Coupon); Limit 3 – Walgreens In Ad Coupon (Valid from 8/10/14) – (exp. 08/16/14)
Final Price: $0.79
C. R. Gibson Journals – B1G1 50% OFF
Wexford 1-Subject Notebook, 60 or 70 sheets – $0.49
Wexford 3 or 5 Subject Notebooks, 120 or 180 sheets – $0.99
Wexford Multipurpose Paper, 400 Sheets – $2.99
Writing School Supplies
Paper Mate Mechanical Pencils, 5 pk – $0.49
Paper Mate Profile Pens, 2 pk – $0.79
Sharpie Markers, 12 pk – $4.99
Ticonderoga No. 2 Pencils, 10 pk – $0.99
Wexford Retractable Gel Pens, 4 pk – $0.99
Bic Atlantis Pens, 4 pk – $0.99
Bic Pencil Xtra Sparkle, 15 pk – $1.99
$1.00/2 BIC Stationery Products – 8-3-14 SS – (exp. 09/15/14)

$2.00/3 BIC Stationery Products – 8-3-14 SS – (exp. 09/15/14)
Final Price: $1.32
Buy 3; Use $2/3 Coupon
Bic Soft Feel Retractable Pens, 18 pk; Includes 6 FREE – $4.99
$1.00/2 BIC Stationery Products – 8-3-14 SS – (exp. 09/15/14)

$2.00/3 BIC Stationery Products – 8-3-14 SS – (exp. 09/15/14)
Final Price: $4.32
Buy 3; Use $2/3 Coupon
Crayola Art Supplies – B1G1 50% OFF
Includes: Select varieties; Pictured: Markers, Crayons, Glitter Glue, Colored Pencils and Water Colors
Dixon Pencil Variety Pack, 25 pieces – $0.99
Mirado Pencils, 5 or 8 pk – $0.79
Mr. Sketch Scented Markers, 12 pk – $4.99
Penway Classic Markers, 10 pk – $0.79 Coupon Price
$0.79 Coupon Price Penway Colored Pencils, 12 pk or Classic Markers, 10 pk (Store Coupon); Limit 3 – Walgreens In Ad Coupon (Valid from 8/10/14) – (exp. 08/16/14)
Final Price: $0.79
Penway Colored Pencils, 12 pk – $0.79 Coupon Price
$0.79 Coupon Price Penway Colored Pencils, 12 pk or Classic Markers, 10 pk (Store Coupon); Limit 3 – Walgreens In Ad Coupon (Valid from 8/10/14) – (exp. 08/16/14)
Final Price: $0.79
Penway Kids Crayons, 24 pk – $0.39 Coupon Price
$0.39 Coupon Price Wexford Dome Pencil Sharpener or Penway Kids Crayons, 24 pk (Store Coupon); Limit 3 – Walgreens In Ad Coupon (Valid from 8/10/14) – (exp. 08/16/14)
Final Price: $0.39
Sharpie Highlighters, 2 pk – $0.79
Ticonderoga No. 2 Pencils, 24 pk – $2.49
Wexford Black Ballpoint Pens, 20 pk – $0.99
Wexford Dome Pencil Sharpener – $0.39 Coupon Price
$0.39 Coupon Price Wexford Dome Pencil Sharpener or Penway Kids Crayons, 24 pk (Store Coupon); Limit 3 – Walgreens In Ad Coupon (Valid from 8/10/14) – (exp. 08/16/14)
Final Price: $0.39
Tech & Gadgets
2XL by Skullcandy Spoke Earbuds – $7.99
Sony Studio Monitored Sound and Style Headphones – $15.99