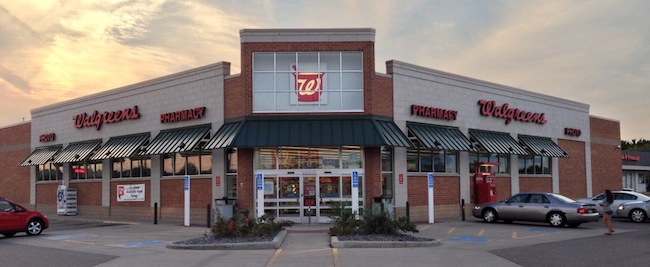 Here are the Walgreens back to school deals for the week of 8/17 – 8/23! Check the back to school section for more back to school deals.
Don't forget that you'll need your Balance Rewards card to get sale prices, use in-store coupons, and earn bonus points. Walgreens Shopping Resources:
Check out these sales and coupons on your phone! Download the Favado app to your smartphone and start saving today.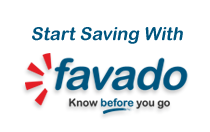 Home Supplies
Nice! Facial Tissue, 75, 90 or 184 sheets – $0.99
Puffs Facial Tissue, 56 sheets – $0.99
$0.20/3 Puffs Singles or (1) 3 pk or Larger; Excludes Trial and Travel Size; Limit of 4 Like Coupons Per Household Per Day – 7-27-14 PG – (exp. 08/31/14)

$0.25/3 Puffs Singles or (1) 3 pk or Larger; Excludes Trial and Travel Size; Limit of 4 Like Coupons Per Household Per Day – 7-27-14 PG – (exp. 08/31/14)
Final Price: $0.91
Buy 3; Use $0.25/3 Coupon
Office Supplies
Scotch Tape Dispensers or Post-It Mix & Match
Scotch Novelty Tape Dispensers – B1G1 50% OFF
Wexford Erasers, Mix & Match
Wexford Cap Erasers, 15 pk – $0.19 Coupon Price
$0.19 Coupon Price Wexford Pink Erasers, 2 pk OR Wexford Cap Erasers, 15 pk (Store Coupon); Limit 3 – Walgreens In Ad Coupon (Valid from 8/17/14) – (exp. 08/23/14)
Final Price: $0.19
Wexford Pink Erasers, 2 pk – $0.19 Coupon Price
$0.19 Coupon Price Wexford Pink Erasers, 2 pk OR Wexford Cap Erasers, 15 pk (Store Coupon); Limit 3 – Walgreens In Ad Coupon (Valid from 8/17/14) – (exp. 08/23/14)
Final Price: $0.19
Wexford Folder, Memo or Composition; Mix & Match
Wexford 2-Pocket Folder with Prongs – $0.14
7/$1 ($0.29 Each)
Wexford Mini Composition Book, 40 – 80 sheets – $0.14
7/$1 ($0.29 Each)
Wexford Mini Memo Book, 40 – 80 sheets – $0.14
7/$1 ($0.29 Each)
Wexford Pens or Paper; Mix & Match
Wexford Ballpoint Pens, 20 pk – $0.99 Coupon Price
$0.99 Coupon Price Wexford Ballpoint Pens, 20 pk OR Wexford Construction Paper 9×12 in, 96 sheets (Store Coupon); Limit 3 – Walgreens In Ad Coupon (Valid from 8/17/14) – (exp. 08/23/14)
Final Price: $0.99
Wexford Construction Paper, 96 sheets – $0.99 Coupon Price
$0.99 Coupon Price Wexford Ballpoint Pens, 20 pk OR Wexford Construction Paper 9×12 in, 96 sheets (Store Coupon); Limit 3 – Walgreens In Ad Coupon (Valid from 8/17/14) – (exp. 08/23/14)
Final Price: $0.99
Wexford Poly Supplies; Mix & Match
Wexford Poly Binder, 1 in – $0.69 Coupon Price
$0.69 Coupon Price Wexford Poly Notebook, 70 sheets OR Wexford Poly Binder, 1 in (Store Coupon); Limit 3 – Walgreens In Ad Coupon (Valid from 8/17/14) – (exp. 08/23/14)
Final Price: $0.69
Wexford Poly Notebook, 70 sheets – $0.69 Coupon Price
$0.69 Coupon Price Wexford Poly Notebook, 70 sheets OR Wexford Poly Binder, 1 in (Store Coupon); Limit 3 – Walgreens In Ad Coupon (Valid from 8/17/14) – (exp. 08/23/14)
Final Price: $0.69
Wexford Ruler, Glue or Posterboard; Mix & Match
Posterboard, 22×28 in – $0.39 Coupon Price
$0.39 Coupon Price Wexford Flexible School Ruler OR Wexford School Glue, 4 oz OR Posterboard 22×28 in (Store Coupon); Limit 3 – Walgreens In Ad Coupon (Valid from 8/17/14) – (exp. 08/23/14)
Final Price: $0.39
Wexford Flexible Plastic Ruler – $0.39 Coupon Price
$0.39 Coupon Price Wexford Flexible School Ruler OR Wexford School Glue, 4 oz OR Posterboard 22×28 in (Store Coupon); Limit 3 – Walgreens In Ad Coupon (Valid from 8/17/14) – (exp. 08/23/14)
Final Price: $0.39
Wexford School Glue, 4 oz – $0.39 Coupon Price
$0.39 Coupon Price Wexford Flexible School Ruler OR Wexford School Glue, 4 oz OR Posterboard 22×28 in (Store Coupon); Limit 3 – Walgreens In Ad Coupon (Valid from 8/17/14) – (exp. 08/23/14)
Final Price: $0.39
Elmer's Glue Sticks, 6 pk – $1.99
Designer School Supplies – B1G1
Includes: Select varieties of Composition or Memo Books, Binders, Notebooks, Portfolios and Planners
Wexford Tape – B1G1 50% OFF11
Includes: Select varieties
Work Essentials Mini Stapler – $0.99
Backpacks & Lunchboxes
Backpacks or Bags, single or 2 pk – $3.99
Reg. $5
Organization School Supplies
Wexford Dividers or Sheet Protectors; Mix & Match
Wexford Index Tabbed Dividers With Pockets, 5 pk – $0.69 Coupon Price
$0.69 Coupon Price Wexford Index Tab Dividers with Pockets, 5 pk OR Wexford Sheet Protectors, 10 pk (Store Coupon); Limit 3 – Walgreens In Ad Coupon (Valid from 8/17/14) – (exp. 08/23/14)
Final Price: $0.69
Wexford Sheet Protectors, 10 pk – $0.69 Coupon Price
$0.69 Coupon Price Wexford Index Tab Dividers with Pockets, 5 pk OR Wexford Sheet Protectors, 10 pk (Store Coupon); Limit 3 – Walgreens In Ad Coupon (Valid from 8/17/14) – (exp. 08/23/14)
Final Price: $0.69
Soho Clear School Supplies Box – $0.49 Coupon Price
$0.49 Coupon Price Soho Clear School Supplies Box (Store Coupon); Limit 2 – Walgreens In Ad Coupon (Valid from 8/17/14) – (exp. 08/23/14)
Final Price: $0.49
Wexford Binders, 1 – 3 in – B1G1
Wexford Poly Portfolio – 3/$1 Coupon Price
3/$1 Coupon Price Wexford Poly Portfolio (Store Coupon); Limit 3 – Walgreens In Ad Coupon (Valid from 8/17/14) – (exp. 08/23/14)
Final Price: $0.33
Paper School Supplies
Wexford 3×5 Index Cards, 100 pk – $0.29 Coupon Price
$0.29 Coupon Price Wexford Index Cards 3×5 in, 100 pk (Store Coupon); Limit 3 – Walgreens In Ad Coupon (Valid from 8/17/14) – (exp. 08/23/14)
Final Price: $0.29
Wexford 1-Subject Poly Notebook, 80 sheets – $0.99 Coupon Price
$0.99 Coupon Price Wexford 1-Subject Poly Notebook, 80 sheets (Store Coupon); Limit 3 – Walgreens In Ad Coupon (Valid from 8/17/14) – (exp. 08/23/14)
Final Price: $0.99
Wexford Composition Book, 80 sheets – $0.69 Coupon Price
$0.69 Coupon Price Wexford Composition Book, 80 sheets (Store Coupon); Limit 3 – Walgreens In Ad Coupon (Valid from 8/17/14) – (exp. 08/23/14)
Final Price: $0.69
Wexford Filler Paper, 280 sheets – $1.49
Wexford Legal Pads, 2 or 3 pk 50 sheets each – $0.79 Coupon Price
$0.79 Coupon Price Wexford Legal Pads, 2 or 3 pk 50 sheets each (Store Coupon); Limit 3 – Walgreens In Ad Coupon (Valid from 8/17/14) – (exp. 08/23/14)
Final Price: $0.79
Writing School Supplies
Bic Bright Liner Highlighters, 5 pk – $0.79 Coupon Price
$1.00/2 BIC Stationery Products – 8-3-14 SS – (exp. 09/15/14)

$2.00/3 BIC Stationery Products – 8-3-14 SS – (exp. 09/15/14)

$0.79 Coupon Price Bic Brite Liner Highlighters, 5 pk (Store Coupon); Limit 2 – Walgreens In Ad Coupon (Valid from 8/17/14) – (exp. 08/23/14)
Final Price: $0.29
Buy 2; Use $1/2 Coupon and In-ad Coupon
Crayola Colored Pencils, 12 pk – $0.99
Crayola Markers, 8 or 10 pk – $0.99
Expo Dry Erase Markers, 4 pk – $2.99
$1.25/1 Expo Low Odor, Original Chisel or Ultra Fine, 4 ct or Higher – 8-17-14 SS – (exp. 10/12/14)

$1.25/1 Expo Ultra Fine Product, 4 ct or Larger – 6-22-14 SS – (exp. 08/17/14)
Final Price: $1.74
Paper Mate Highlighters, 6 pk – $0.49
Paper Mate Mechanical Pencils, 10 pk – $0.49
Crayola Crayons, 24 pk – $0.99
Designer Pencils – 8/$1 Coupon Price
8/$1 Coupon Price Designer Pencils (Store Coupon); Limit 8 – Walgreens In Ad Coupon (Valid from 8/17/14) – (exp. 08/23/14)
Final Price: $0.13
Paper Mate Stick Pens, 10 pk – $0.49
2/$5 ($2.99 Each)Includes: G2 or B2P
Sharpie Marker, single – $0.49
Excludes: Chisel, Brush or Twin Tip
Uni-Ball Retractable Gel Pens, 2 pk – $1.49
$0.50/1 Uni Ball, 2 or 3 pk – 8-17-14 SS – (exp. 10/12/14)
Final Price: $0.99
Wexford Mechanical Pencils, 30 pk – $1.99 Coupon Price
$1.99 Coupon Price Wexford Mechanical Pencils, 30 pk (Store Coupon); Limit 2 – Walgreens In Ad Coupon (Valid from 8/17/14) – (exp. 08/23/14)
Final Price: $1.99
Wexford Mini Highlighter – 7/$1 Coupon Price
7/$1 Coupon Price Wexford Mini Highlighter (Store Coupon); Limit 7 – Walgreens In Ad Coupon (Valid from 8/17/14) – (exp. 08/23/14)
Final Price: $0.14
Wexford No. 2 Pencils, 20 pk – $0.99
Zebra Z-Grip Retractable Pens, 5 pk – $0.99 Coupon Price
$0.99 Coupon Price Zebra Z-Grip Retractable Pens, 5 pk (Store Coupon); Limit 3 – Walgreens In Ad Coupon (Valid from 8/17/14) – (exp. 08/23/14)
Final Price: $0.99