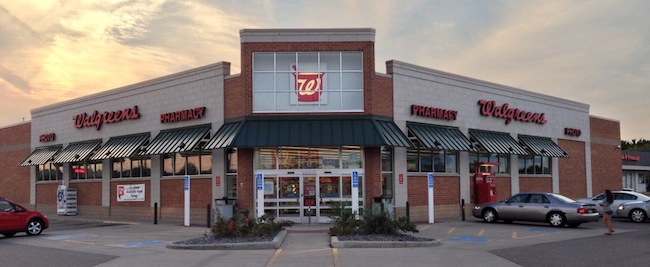 Here are the best Walgreens deals and coupon matchups for the week of 2/16 – 2/22/14! Don't forget that you'll need your Balance Rewards card to get sale prices, use in-store coupons, and earn bonus points.
Walgreens Shopping Resources:
Check out these sales and coupons on your phone! Download the Favado app to your smartphone today.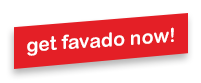 Walgreens Balance Rewards
Buy 2 participating Household Cleaners Mix & Match; Get 1000 Points (=$1.00)
Scrubbing Bubbles Toilet Gels, 6 pk – $3.50
2/$7.00 ($3.99 Each)
$1.00/2 Scrubbing Bubbles Bathroom Cleaning Products – 1-12-14 SS – (exp. 02/23/14)

$1.00/2 Windex, Scrubbing Bubbles Bath, or Pledge Products – Score Big Game Savings 1-19-14 – (exp. 02/27/14)

$2.00/3 Windex, Pledge, Shout, or Scrubbing Bubbles Products – 1-12-14 SS – (exp. 02/22/14)

B1G1 Scrubbing Bubbles Toilet Gel; Maximum Value $3.99 – 1-22-14 SS – (exp. 02/23/14)
Out-of-Pocket Price: $1.75
Final Price: $0.75
Buy 2; Use B1G1 Coupon; Includes 1000 Points (=$1.00) and Checkout 51 Savings
Windex Touch-Up Cleaner – $3.50
2/$7.00 ($3.99 Each)
Out-of-Pocket Price: $1.75
Final Price: $1.25
Buy 2; Use B1G1 Coupon; Includes 1000 Points (=$1.00)
Breakfast & Cereal
General Mills Cereal, 10.7 – 13 oz – $1.99
Includes: Select varieties; Pictured: Lucky Charms, Cinnamon Toast Crunch, Reese's Puffs
Final Price: $0.99
Use $1/1 Coupon; If variety included
Cookies, Snacks & Candy
Poppcock, 7 oz; Popcorn Indiana, 4.4 – 8 oz; or Food Should Taste Good Chips, 5.5 oz – $2.00
2/$4.00 ($2.49 Each)
$1.00/2 Food Should Taste Good Chips, 4.5 oz or Larger – 2-9-14 SS – (exp. 05/03/14)
Final Price: $1.00
Buy 2 Food Should Taste Good Chips; Use (2) $1.00/1 Coupons
Baby Food & Care
Well Beginnings or W Baby Care Diapers,Sleep Pants or Training Pants, Jumbo pk – $5.00
2/$10.00 (8.99 Each)
Final Price: $5.00
Buy 2
Home Supplies
Kleenex Facial Tissue, 4 pk 55 sheets each – $3.99
Final Price: $1.99
Buy 1; Use $1/1 Coupon and $1/1 Walgreens IVC
Personal Care
Antiperspirant/Deodorant; Mix & Match
Garnier Hair; Mix & Match
Garnier Fructis Shampoo or Conditioner, 10.2 – 13 oz – $3.00
2/$6.00 ($3.99 Each)
$1.00/1 Garnier Fructis Shampoo, Conditioner, or Treatment; Excludes Trial or Travel Size – 2-2-14 RP – (exp. 03/15/14)

$2.00/1 Garnier Fructis Shampoo or Conditioner; Excludes Trial or Travel Size – 1-12-14 RP – (exp. 02/22/14)
Final Price: $1.00
Buy 2; Use (2) $2/1 Coupons
Garnier Fructis Stylers – $3.00
2/$6.00 ($3.99 Each)Includes: Select varieties
$1.00/1 Garnier Fructis Style Product; Excludes Trial or Travel Size – 2-2-14 RP – (exp. 03/29/14)

$2.00/1 Garnier Fructis Styler Product; Excludes Trial or Travel Size – 1-12-14 RP – (exp. 03/08/14)
Final Price: $1.00
Buy 2; Use (2) $2/1 Coupons
Pharmacy
Clear Eyes Eye Relief, 0.5 oz – $3.99
Includes: Select varieties
$2.00/1 Clear Eyes Eye Drops, 0.5 oz (Walgreens Coupon) – Walgreens IVC February 2014 – (exp. 02/22/14)
Final Price: $0.99
Use $1/1 Coupon and $2/1 Walgreens IVC; If variety included