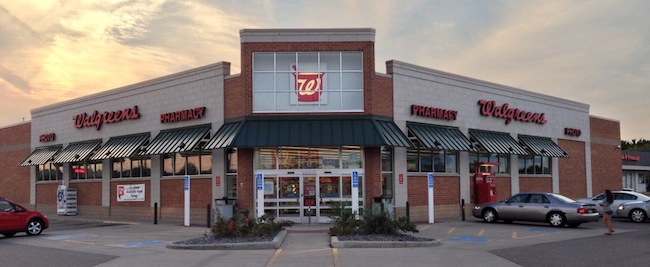 Here are the best Walgreens deals and coupon matchups for the week! There are a lot of freebies to grab, so don't miss this week's sale!
Don't forget that you'll need your Balance Rewards card to get sale prices, use in-store coupons, and earn bonus points.
Walgreens Shopping Resources:
Check out these sales and coupons on your phone! Download the Favado app to your smartphone today.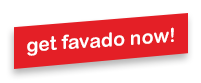 Walgreens Balance Rewards
* Get 50 Points for Every $1 You Spend On Beauty Products Between 1/19/14 – 3/1/14
Winter Beauty Event – Earn 50 Points for Every $1 Spent on Beauty Items
Must Scan Walgreens In-ad Coupon on your First Eligible Purchase; Once activated, offer valid through 3/1/14Offer Includes: Beauty, Skincare, Oral Care, Hair Care or Grooming
Buy 1 Participating Ecotrin Product, Get 2000 Points (=$2.00)
Ecotrin Low Strength Pain Relief, 45 ct – $3.00
$1.00/1 Ecotrin, 45 ct – 2-2-14 SS – (exp. 03/31/14)
Out-of-Pocket Price: $2.00
Final Price: Free
Buy 1; Use $1/1 Coupon; Includes 2000 Points (=$2.00)
Walgreens Register Rewards
Buy 1 Participating Azo Product, Get $8 Register Reward
Azo Urinary Tract Infection Test Strips, 3 pk – $8.00
Out-of-Pocket Price: $8.00
Final Price: Free
Buy 1; Includes $8 Register Reward
Buy 1 Participating Azo Urinary Health Product, Get $10 Register Reward
Azo Cranberry Urinary Tract Health Supplement, 100 ct – $10.00
Out-of-Pocket Price: $10.00
Final Price: Free
Buy 1; Includes $10 Register Reward
Buy 1 Participating Culturelle Product, Get $10 Register Reward
Culturelle Probiotic, 24 or 30 ct – $10.00
Out-of-Pocket Price: $10.00
Final Price: Free
Buy 1; Includes $10 Register Reward
Buy 1 Participating Jamieson Melatonin, Get $7 Register Reward
Jamieson Melatonin, 60 ct – $7.00
Out-of-Pocket Price: $7.00
Final Price: Free
Buy 1; Includes $7 Register Reward
Buy 1 Participating Mountain Dew Kickstart, Get $1 Register Reward
Mountain Dew Kickstart, 16 oz – $1.00
Out-of-Pocket Price: $1.00
Final Price: Free
Buy 1; Includes $1 Register Reward
Buy 1 Participating Next 10 Energy Shots, Get $5 Register Reward
Next 10 Energy Shots, 2 pk – $5.00
Out-of-Pocket Price: $5.00
Final Price: Free
Buy 1; Includes $5 Register Reward
Personal Care
Speed Stick or Lady Speed Stick AP/Deodorant, 2.3 – 3.25 oz – B1G1
Final Price: Free
Buy 2; Use (1) B1G1 Coupon; Coupon only valid up to $2.99 (You will be responsible for excess, if any)
Pharmacy
Arctic Naturals Daily Omega-3, 60 ct – $15.00
$15.00/1 Arctic Naturals Omega Supplements, 60 ct (Walgreens Coupon) – Walgreens IVC February 2014 – (exp. 02/22/14)
Out-of-Pocket Price: $15.00
Final Price: Free
Buy 1; Includes $15 Mail-in-Rebate
Renew Life Love Your Heart, 90 ct – $20.00
$20.00/1 Mail-in rebate on Renew life Love your heart, 90 ct (Walgreens Coupon) – Walgreens IVC February 2014 – (exp. 02/22/14)
Out-of-Pocket Price: $20.00
Final Price: Free
Buy 1; Includes $20/1 Walgreens Mail-in-Rebate