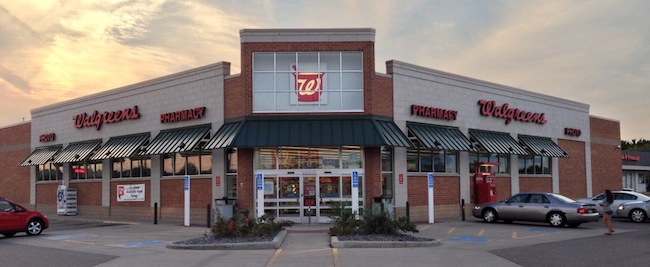 Here are the best Walgreens deals and coupon matchups for the week! Don't forget that you'll need your Balance Rewards card to get sale prices, use in-store coupons, and earn bonus points.
Walgreens Shopping Resources:
Check out these sales and coupons on your phone! Download the Favado app to your smartphone and start saving today.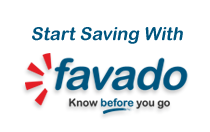 Walgreens Balance Rewards
Buy 1 participating Carmex product, Get 2000 Points (=$2.00)
Carmex Healing Cream, 4 oz or Lotion, 5.5 oz – $2.99
Out-of-Pocket Price: $2.99
Final Price: $0.99
Buy 1; Includes 2000 Points (=$2.00)
Buy 2 participating Fantastik, Windex, Shout or Scrubbing Bubbles, Get 1000 Points (=$1.00)
Scrubbing Bubbles Bathroom Spray, 22 oz – $3.00
2/$6 ($3.29 Each)
$1.00/2 Scrubbing Bubbles Bathroom Cleaning Products – 7-27-14 SS – (exp. 08/06/14)
Out-of-Pocket Price: $2.00
Final Price: $1.00
Buy 2; Use (2) $1/1 Coupons; Includes 1000 Points (=$1.00) and $1 Checkout 51 Rebate
Buy 2 participating L'Oreal Advanced Hair Care products, Get 2000 Points (=$2.00)
L'Oreal Advanced Shampoo or Conditioner, 12.6 oz or Select Stylers – $3.99
2/$7.98
$3.00/2 L'Oreal Advanced Haircare Shampoo, Conditioner, or Hairstyle Products; Excludes 1.7 oz – 7-27-14 RP – (exp. 08/23/14)

Buy 2 participating L'Oreal products, Get $1.50 OFF On Your Next Order; Buy 3 or More, Get $3 OFF On Your Next Order L'Oreal Paris Advanced Haircare Product – Walgreens Catalina – (exp. 08/03/14)
Out-of-Pocket Price: $2.49
Final Price: $0.74
Buy 2; Use $3/2 Coupons; Includes 2000 Points (=$2.00) and $1.50 Register Reward
Buy 2 participating Windex, Pledge or Scrubbing Bubbles products, Get 1000 Points (=$1.00)
Scrubbing Bubbles products – $3.50
2/$7 ($3.79 Each)Includes: Select varieties; Pictured: Foamer and Toilet Cleaning Gel
$1.00/2 Scrubbing Bubbles Bathroom Cleaning Products – 7-27-14 SS – (exp. 08/06/14)

$1.00/2 Scrubbing Bubbles Toilet Cleaning Products – 7-27-14 SS – (exp. 08/06/14)
Out-of-Pocket Price: $2.50
Final Price: $1.00
Buy 1 Toilet Cleaning Gel and 1 Shower Foamer; Use (2) $1/1 Coupons; Includes 1000 Points (=$1.00) and (2) $1 Checkout 51 Rebates
Buy 4 participating Chex, Gardetto's or Bugles, Get 2000 Points (=$2.00)
Chex Mix, 5.5 or 8.75 oz – $1.50
4/$6 ($1.99 Each)
$0.50/2 Chex Mix, Bugles Corn Snacks, Green Giant Veggie Chips, or Gardettos Snacks, 3.7 oz or Larger
$0.50/2 Chex Mix, Chex Mix Muddy Buddies, Chex Mix Popped, Chex Mix Xtreme, Bugles Corn Snacks, Gardetto's Snack Mix or Green Giant Veggie Snacks (Chips, Puffs or Fries)
$0.60/2 Chex Mix Muddy Buddies, Chex Mix Popped, Chex Mix Xtreme, Bugle Corn Snacks, Gardetto's Snack Mix OR Green Giant Veggie Snack Chips, Puffs or Fries; Limit 1 coupon per purchase, Cannot be used w/any other coupon
$0.60/2 Chex Mix, Chex Mix Muddy Buddies, Chex Mix Popped, Chex Mix Xtreme, Bugles Corn Snacks, Gardetto's Snack Mix or Green Giant Veggie Snacks (Chips, Puffs or Fries), 3.7 oz or Larger
$0.60/2 Chex Mix, Muddy Buddies, or Popped Chex, Gardetto's Snack Mix, Bugles or Green Giant Veggie Snacks, 3.7 oz or Larger

$0.50/2 Chex Mix Regular, Muddy Buddies, Popped, or Xtreme, 4.5 oz or Larger – 6-29-14 SS – (exp. 08/23/14)

$1.00/2 Chex Mix Regular, Muddy Buddies, Popped, or Xtreme, 4.5 oz or Larger – 6-29-14 SS – (exp. 08/23/14)
Out-of-Pocket Price: $1.00
Final Price: $0.50
Buy 4; Use (2) $1/1 Coupons; Includes 2000 Points (=$2.00)
Spend $20 or More on participating CoverGirl, Dawn, Tide, Herbal Essences or Charmin products, Get 5000 Points (=$5.00)
Herbal Essences Shampoo or Conditioner, 10.1 or 10.17 oz, or Stylers – $3.00
2/$6 ($3.99 Each)Includes: Select varieties; Excludes: Herbal Naked and Natural
Out-of-Pocket Price: $1.57
Final Price: $0.86
Buy 7; Use (3) $3/2 and $1/1 Coupon; Includes 5000 Points (=$5.00)
Tide Laundry Detergent, 24 or 32 loads – $4.99
$1.50/1 Tide Detergent, 40 oz or Larger; Excludes Trial and Travel Size, Pods, Simply, and 10 oz; Limit of 4 Like Coupons Per Household Per Day
$1.50/1 Tide Detergent; Excludes Trial or Travel Size; Limit of 4 Like Coupons Per Household Per Day

$0.50/1 Tide Detergent, Boost, To Go, or Washing Machine Cleaner; Downy Fabric Softener; or Bounce; Excludes Trial and Travel Size; Limit of 4 Like Coupons Per Household Per Day, Tide Simply Clean & Fresh, Pods, Downy Unstopables, Single Rinse and Bounce Bursts- 7-6-14 PG – (exp. 07/31/14)

$1.00/2 Tide Detergent, Boost, To Go, or Washing Machine Cleaner; Downy Fabric Softener; or Bounce; Excludes Trial and Travel Size; Limit of 4 Like Coupons Per Household Per Day, Tide Simply Clean & Fresh, Pods, Downy Unstopables, Single Rinse and Bounce Bursts- 7-6-14 PG – (exp. 07/31/14)

$2.00/1 Tide Detergent; Excludes Trial and Travel Size, Simply Fresh & Clean, Pods, and Detergent, 10 oz; Limit of 4 Like Coupons Per Household Per Day – 7-27-14 PG – (exp. 08/31/14)

$2.00/3 Tide Detergent, Boost, To Go, or Washing Machine Cleaner; Downy Fabric Softener; or Bounce; Excludes Trial and Travel Size; Limit of 4 Like Coupons Per Household Per Day, Tide Simply Clean & Fresh, Pods, Downy Unstopables, Single Rinse and Bounce Bursts- 7-6-14 PG – (exp. 07/31/14)
Out-of-Pocket Price: $3.09
Final Price: $2.09
Buy 5; Use (4) $2/1 and $1.50/1 Coupons; Includes 5000 Points (=$5.00); Save More With Mail In Rebate
Walgreens Register Rewards
Buy 1 participating Colgate product, Get $2 Register Rewards
Colgate 360 Toothbrush – $2.99
Includes: Select varieties
$0.50/1 Colgate Adult or Kids Manual Toothbrush; Excludes Plus, Extra Clean, and Classic – 7-27-14 SS – (exp. 08/16/14)
Out-of-Pocket Price: $2.49
Final Price: $0.49
Buy 1; Use $0.50/1 Coupon; Includes $2 Register Rewards
Colgate Toothpaste, 3.5 – 4.6 oz – $2.99
Includes: Select varieties
$0.50/1 Colgate Toothpaste, 3.4 oz or Larger; Excludes 2.8 oz, 2.8 oz Bonus, 0.75 oz, or 0.85 oz Trial – 7-27-14 SS – (exp. 08/09/14)
Out-of-Pocket Price: $2.49
Final Price: $0.49
Buy 1; Use $0.50/1 Coupon; Includes $2 Register Rewards
Spend $20 or More on participating Digiorno, Lean Cuisine, Hot Pockets, Stouffer's, Coffee-Mate, Purina or Gerber products, Get $5 Register Rewards
Coffee-Mate Liquid Creamer, 16 oz – $2.00
2/$4 ($2.49 Each)
Final Price: $1.00
Buy 2; Use (2) $1/1 Coupons; Additional Register Rewards Savings wyb $20 in participating items
Cookies, Snacks & Candy
Wrigley's or Orbit; Mix & Match
Wrigley's 5 Gum, 6 piece – $0.50
2/$1 ($0.69 Each)
$0.50/1 5 Gum; DND – 4-6-14 RP – (exp. 07/31/14)
Final Price: Free
Buy 2; Use (2) $0.50/1 Coupons
Beverages
Nestea Lemon Iced Tea, 12 pk 12 oz cans – $2.49
Limit 3Includes: Original or Diet
$1.00/1 Nestea Iced Tea, 0.5 L 12 pk Bottles or Iced Tea, 12 pk 12 oz Cans – 6-22-14 RP – (exp. 08/03/14)
Final Price: $1.49
Refrigerated
Nice! Eggs or Butterball; Mix & Match
Butterball Turkey Bacon, 6 oz – $0.99
Limit 4
Final Price: $0.24
Buy 1; Use $0.75/1 Coupon
Nice! Grade A Large Eggs, dozen – $0.99
Limit 4
Home Supplies
Kleenex Facial Tissue, 85 sheets – $0.99
$0.50/3 Kleenex Boxes, 50 ct or Larger or (1) Bundle Pack; Excludes Trial and Travel Size – 7-13-14 SS – (exp. 08/09/14)

$1.00/4 Kleenex Boxes, 50 ct or Larger or (1) Bundle Pack; Excludes Trial and Travel Size – 7-13-14 SS – (exp. 08/09/14)
Out-of-Pocket Price: $0.74
Final Price: $0.55
Buy 4; Use $1/4 Coupon; Includes $0.75 Ibotta Rebate
Personal Care
Purell Hand Sanitizer, 8 oz – $2.99
Final Price: $0.99
Buy 1; Use $2/1 Coupon OR $1/1 Coupon and Walgreens IVC (Cannot stack $2/1 Coupon With $1/1 Walgreens IVC because discount amount is greater than item price per Walgreens Coupon Policy)